The Statistics Overview shows the leaderboard for users. In the leaderboard, you can see which agents perform best in the answer group you have chosen.
Once you have obtained your search results, click Show Statistics Summary to bring up the User Leaderboard and Statistics Summary.
Desktop View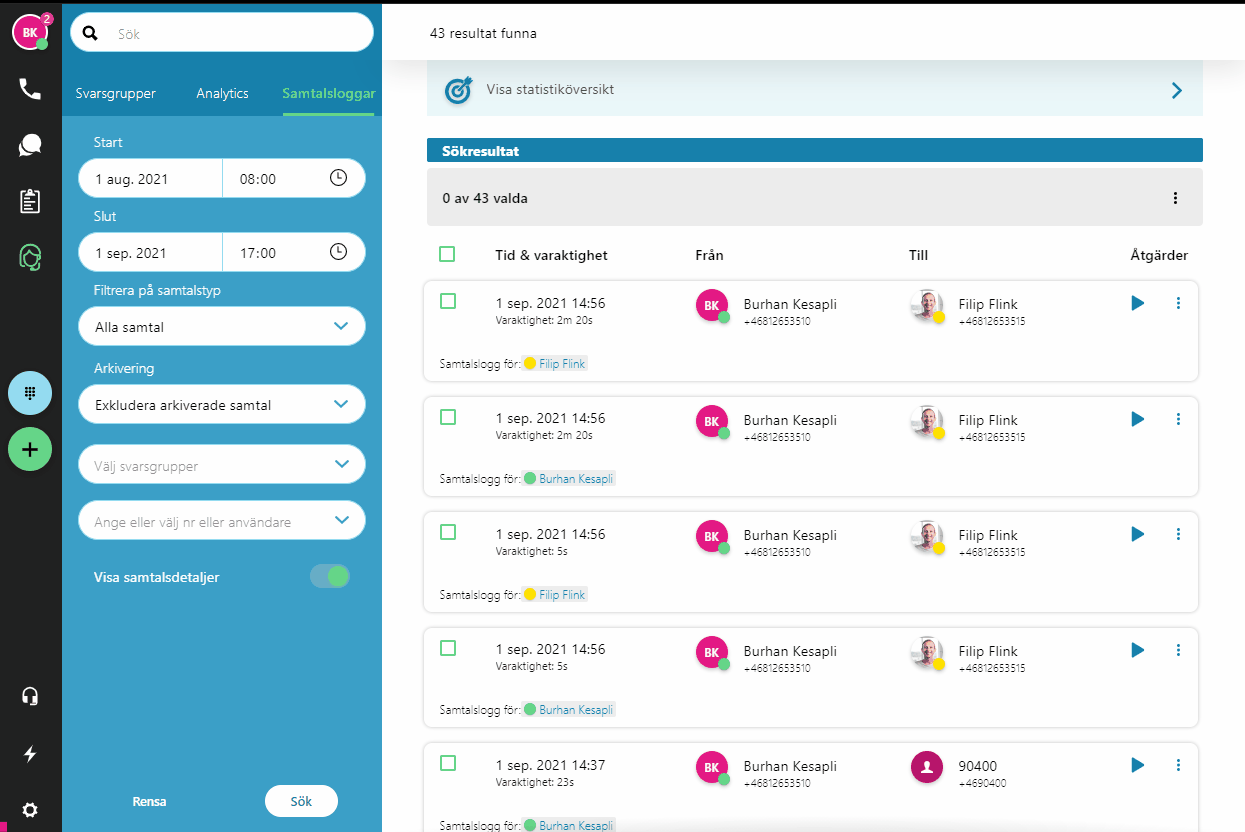 Mobile View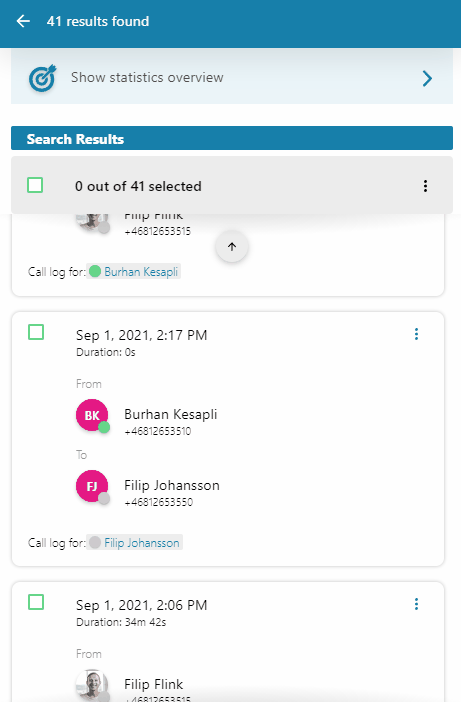 User Leaderboard shows all users who are in the search query. You can filter so that you only see outgoing calls or incoming calls. The image below shows All calls
Desktop View

Statistics overview presents in detail how the users have performed. You see how the answer group has performed in total and per agent.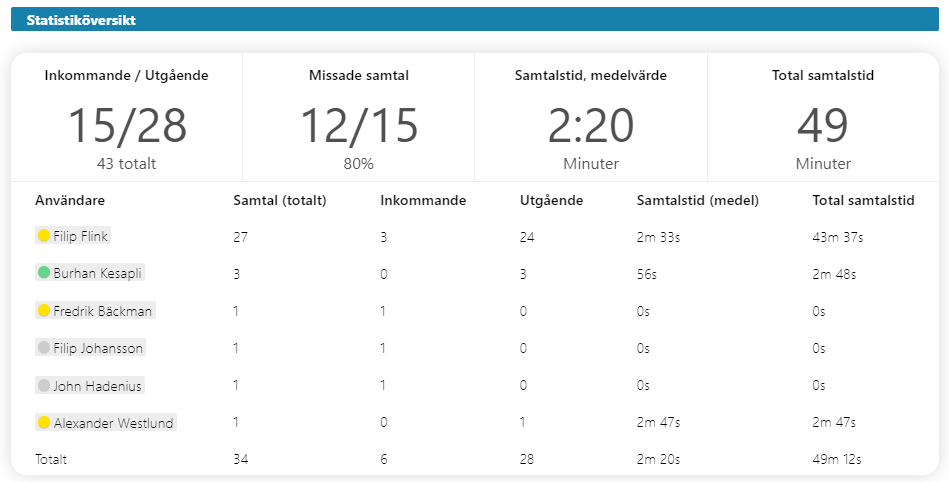 Mobile View