Every department should have its team and department-specific chat channels.
Create a Team and invite the members of the team, now it's time to create chat channels.
You create your chat channels underneath your Team. You can have a channel that external parties are part of you can also have a channel that is only for team members.
Desktop View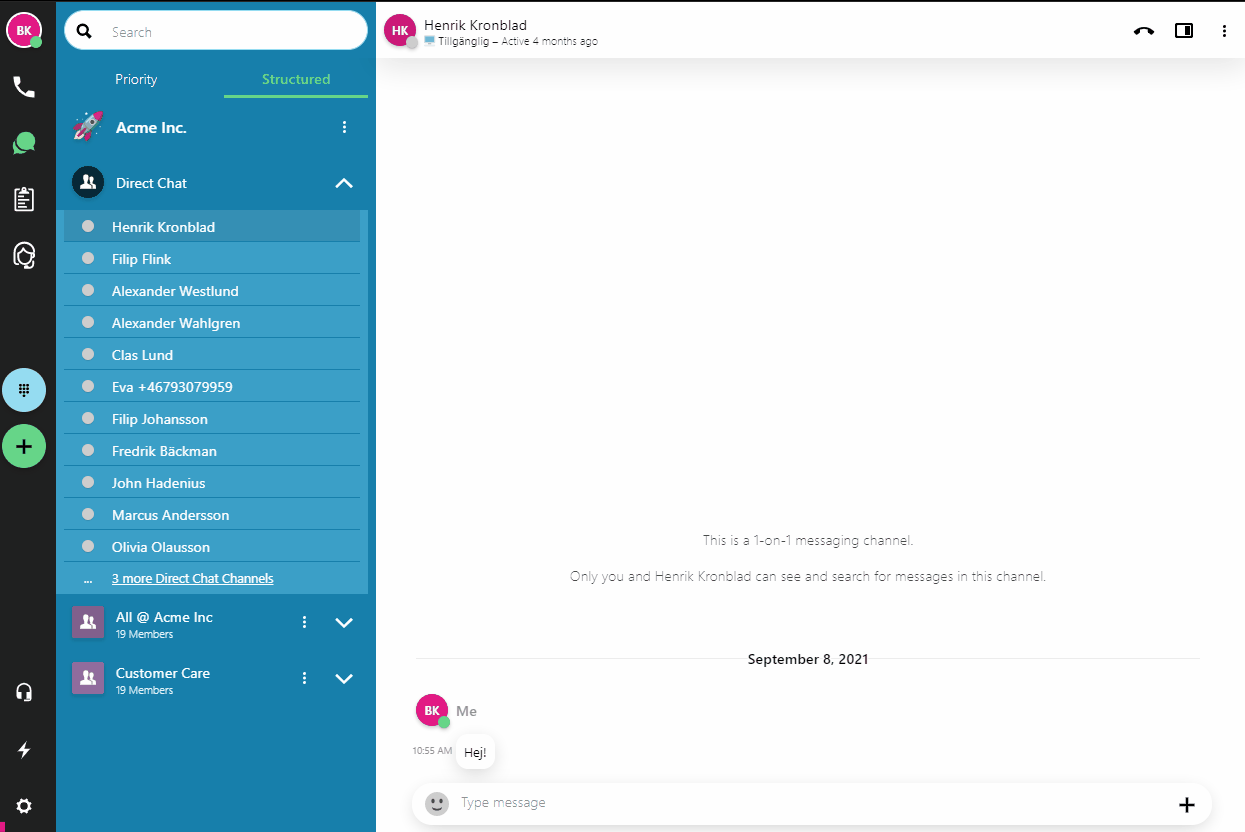 Mobile View