To record or edit an audio file, do the following.
Start by clicking into the Answer Group you want to register or change the audio file.

To record a new audio file:
Choose Sound file under Message and then New Sound file
You can upload an existing sound file or record a new voice message. In this case, we want to record a new message.
Name your sound file, click on Record a new message, and when you have recorded your message, you just click on Save, and it's active.
Desktop View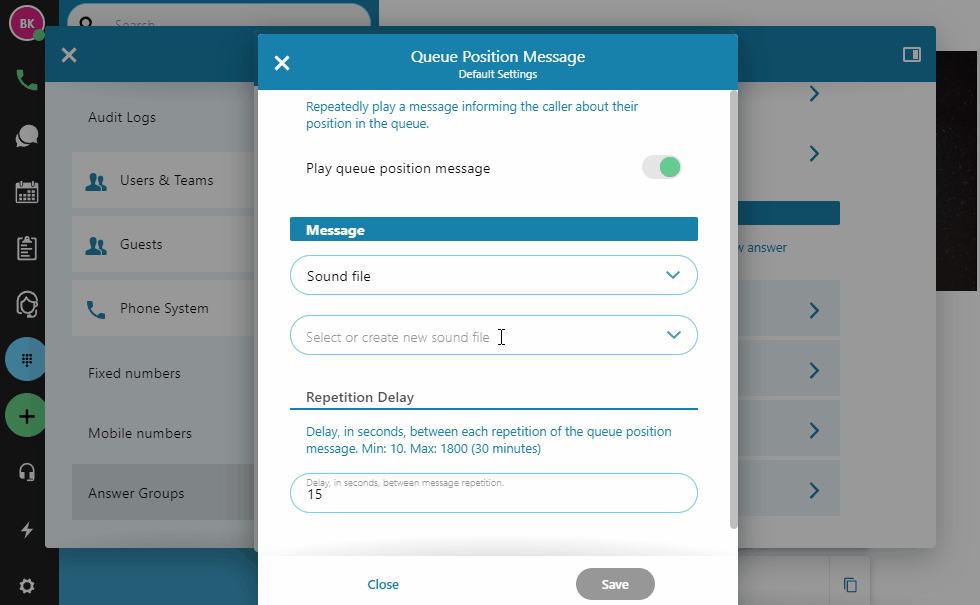 Mobile View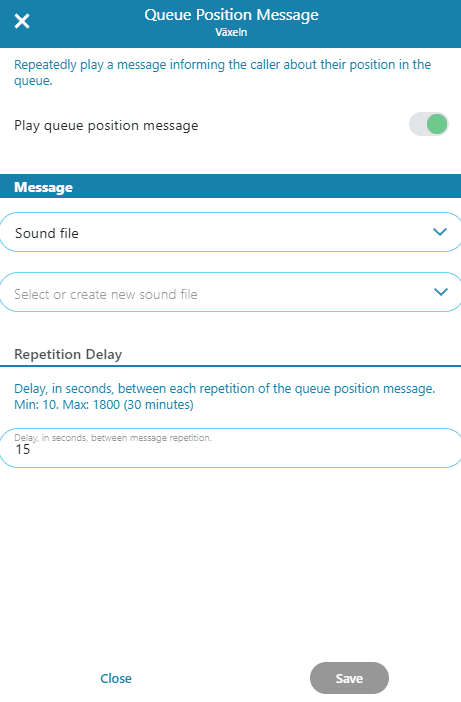 You can also use Text to Speech.
Instead of recording a new message, click on Text-to-Speec (TTS)
Choose the language and voice you want to use.
Enter your message and press the play button to listen.
Desktop View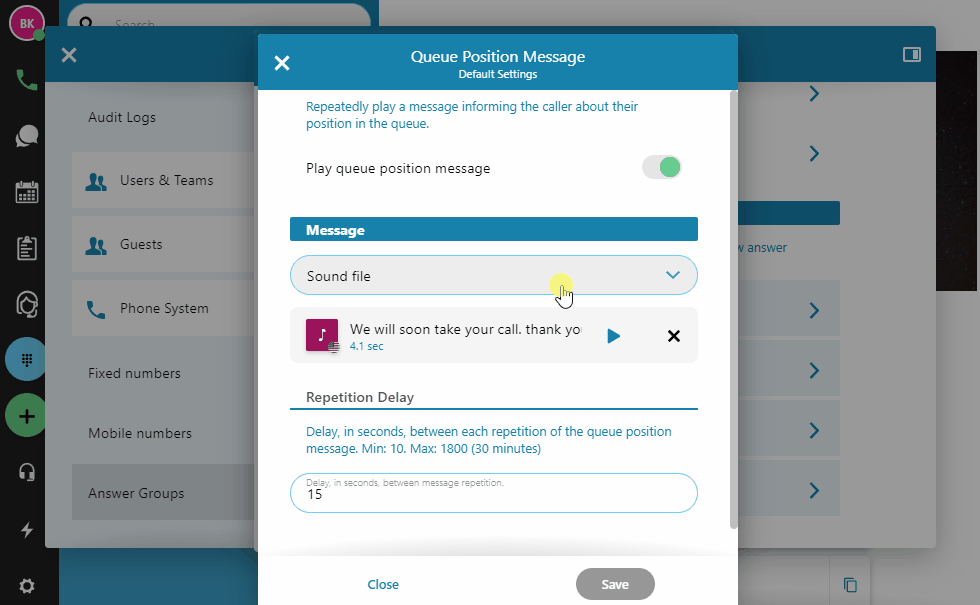 Mobile View