You can easily forward your extension so that the calls are automatically forwarded to a colleague or the external number.
Click on your profile picture and the action menu to see all your activity statuses. Choose the activity you want to divert
Desktop View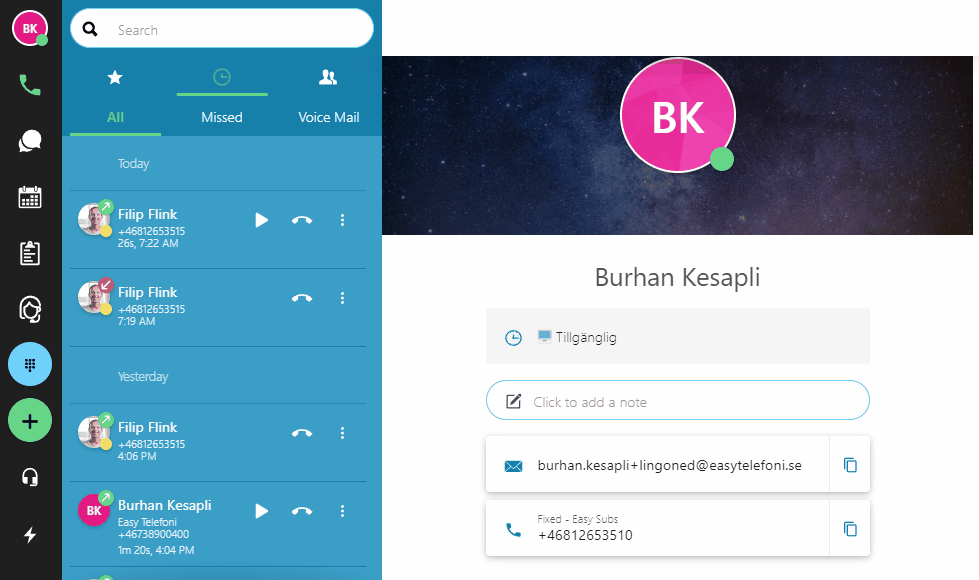 Mobile View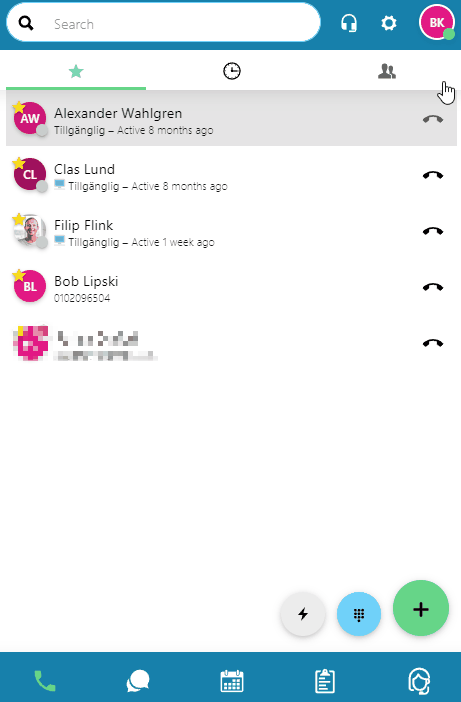 Click on the number you want to redirect. You can redirect for all your numbers or just one of you numbers.
Desktop View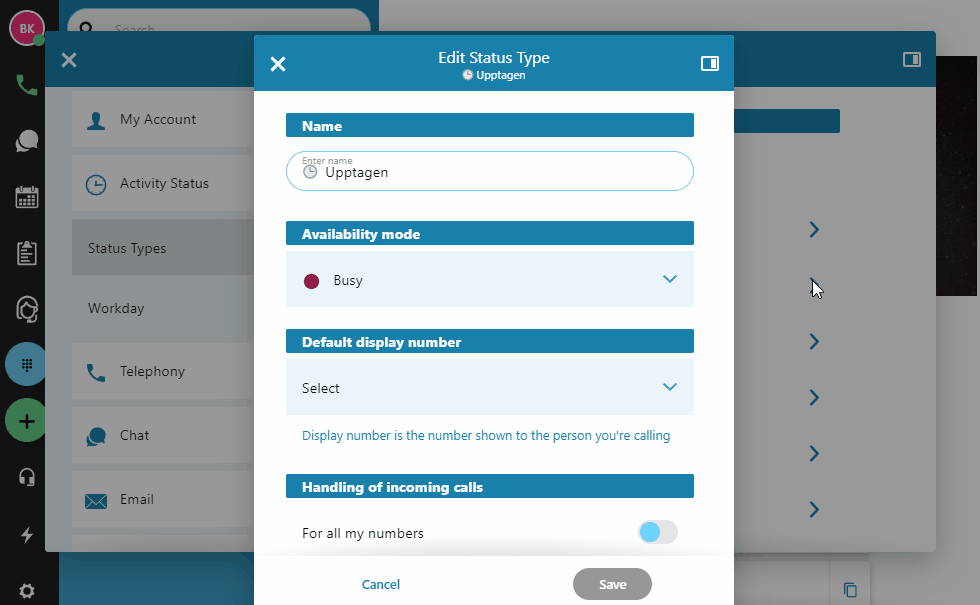 Mobile View