Before you make a call, you can change your display number to show your cellphone- or switchboard number.
Click on New Call button
Click on the plus-sign to choose your outbound number.
Note! When you choose a different outbound number for your call, it will only use that number once. The next call will show your regular number. If you always want to show another number, you can change that in your Activity Status-setting.
Desktop View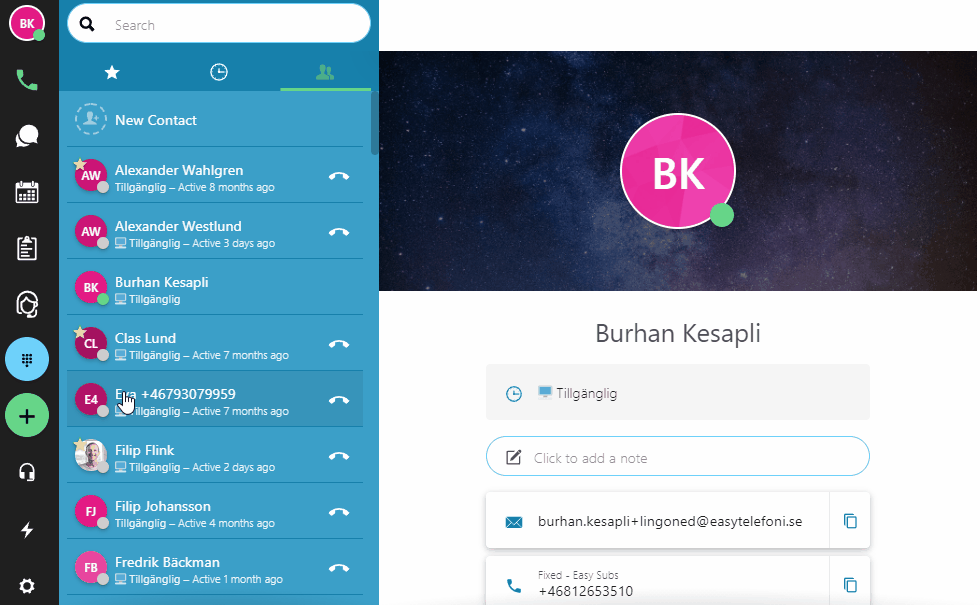 Mobile View