Teams are a great way to build your organization in Easy Teams as it is in your company. See a Teams as a department and Chat Channels is where they communicate.
First, we start to create a Team and then we create our Roles.
Every department should have its team and department-specific chat channels.
Create a Team and invite the members of the team, now it's time to create chat channels.
You create your chat channels underneath your Team. You can have a channel that external parties are part of you can also have a channel that is only for team members.
Desktop View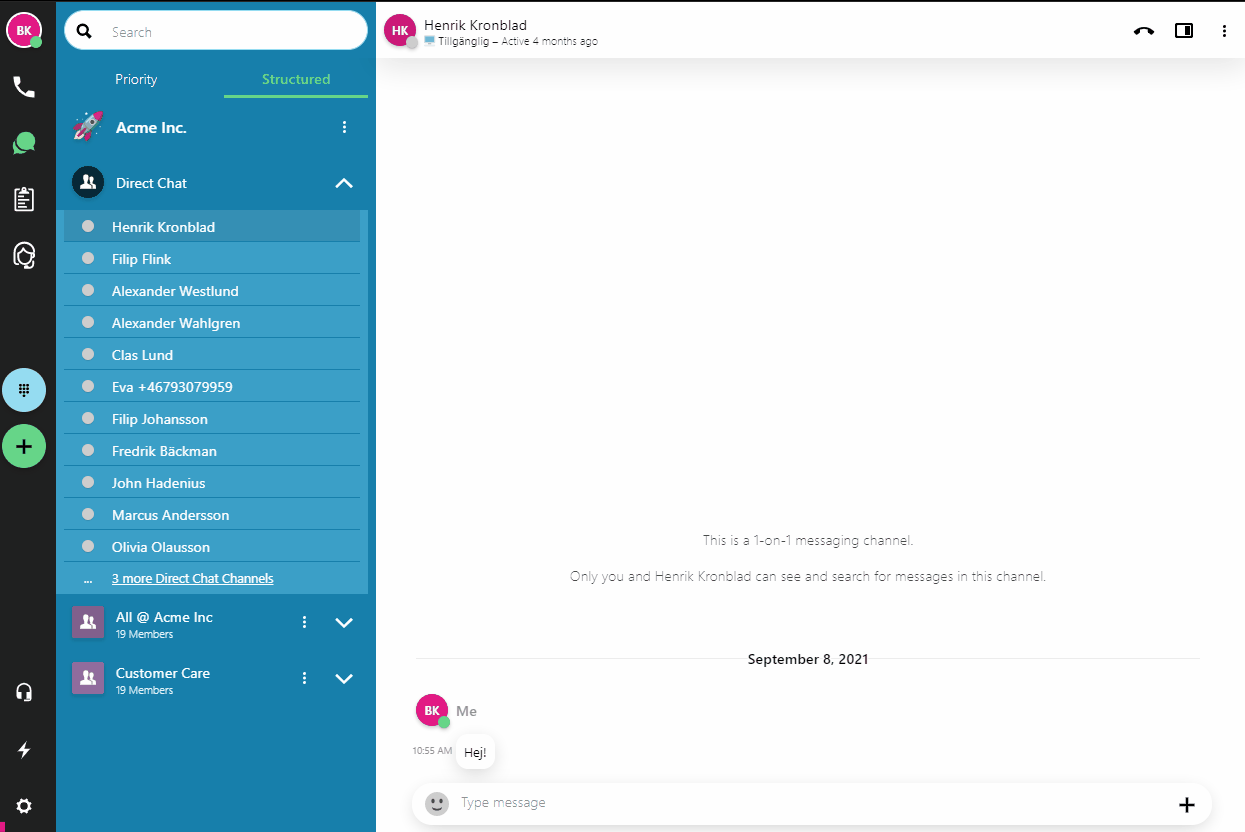 Mobile View
In Easy Teams, you can predefine Roles and apply different permissions to that role, for example, you can create a Role named Administrator for Telephony, and everyone that has that role can administrate the telephony part in Easy Teams.
Click on the gear-icon -> Users & Teams and Roles & Permissions
Desktop View
Mobile View